Role of Life Habits as a Construct in Dementia Prevention
Ivana Stanić*

University North, Republic of Croatia; Osijek-Baranja County, Croatia

Silvija Hinek

Nursing home Đakovo, Croatia

Josip Ivanda

Nursing home Đakovo, Croatia
Abstract
Introduction: For over three decades, Europe has been viewed as a continent of the elderly. However, despite the fact that the Republic of Croatia is a part of Europe, it is only nowadays that we have come to face this problem in the form of a large – and rapidly growing – elderly population. Since age is the main risk factor for the onset of dementia, a further increase in the number of patients is expected. Consequently, the need for new insights in the field of constructs that contribute to the prevention of dementia is implied in the context of reducing the number of patients. This research aimed at gaining insight into life habits of individuals using homes for the elderly and infirm, which habits have been shown by previous research as contributory to dementia prevention or mitigation.
Materials and Methods: This research was conducted using an appropriate sample of 443 users of decentralized homes for the elderly and infirm in Osijek-Baranja County.
Results: The obtained research data was divided into four categories: physical activity, cognitive activity, consumption of tobacco products, and alcohol and diet. The results showed that physical and cognitive activities are the least represented in everyday lives of users of homes for the elderly and infirm.
Conclusion: Based on research results, the importance and role of physical activity and maintenance of cognitive skill will be emphasised with an aim of achieving better quality aging, especially in terms of dementia prevention in the elderly.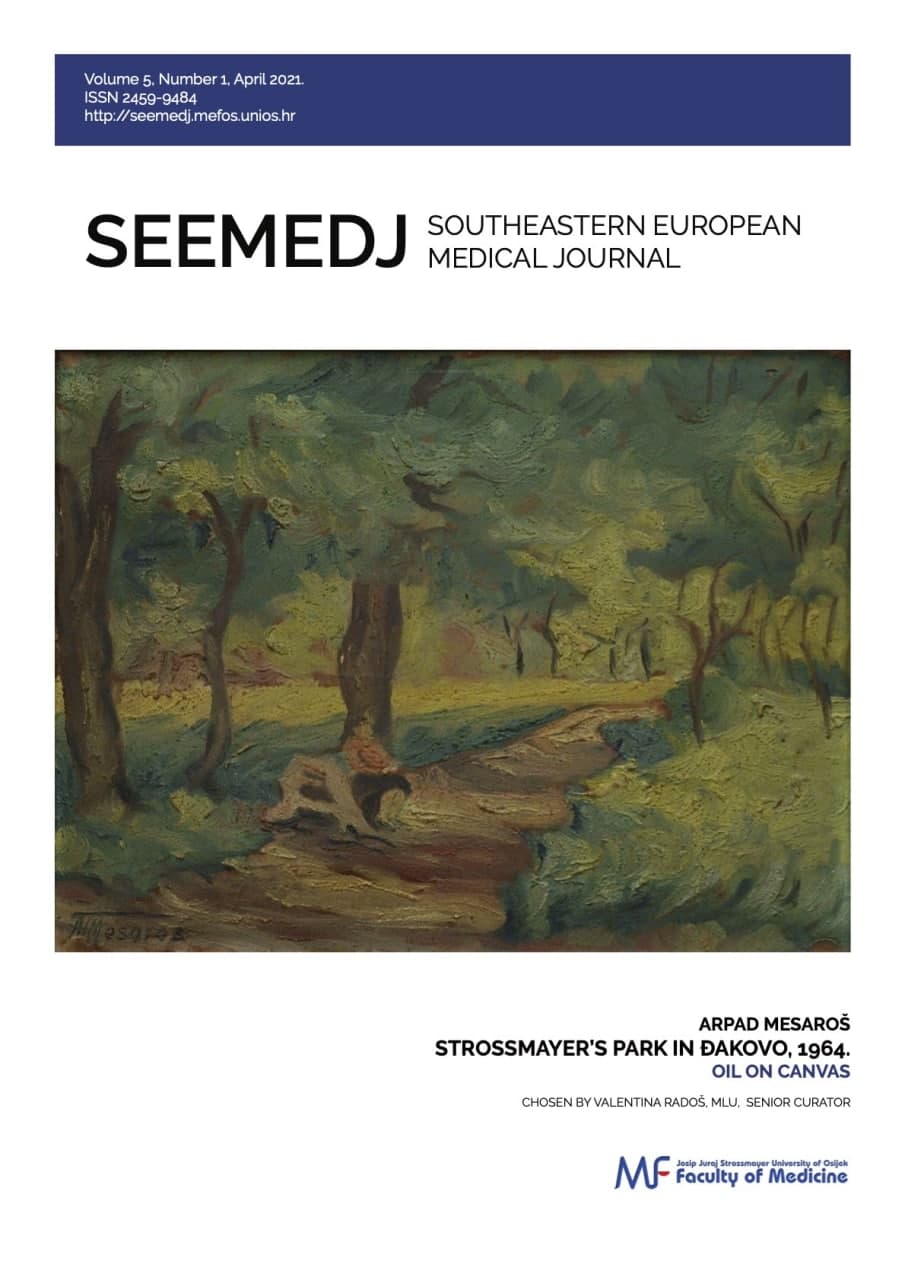 Copyright (c) 2021 Southeastern European Medical Journal
This work is licensed under a Creative Commons Attribution-NonCommercial-NoDerivatives 4.0 International License.